Florence-Cordts-Scholarship 2022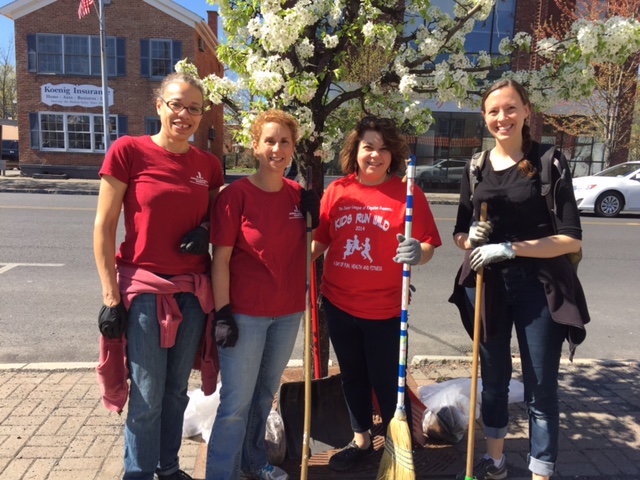 The Junior League of Kingston awards three scholarships each year to local women. Each winner receives $1,000 toward their college tuition for the upcoming school year. A special committee appointed by the Junior League of Kingston will select the recipients. There are different criteria for high school seniors and for non-traditional students.
The Florence Cordts Scholarship for High School Seniors:
The Junior League of Kingston is now accepting applications from female college bound high school seniors in Ulster County or the Junior League of Kingston's surrounding service area who demonstrate a strong commitment to volunteering and plan to further their education.   The recipient must show contributions to her community through volunteer service.
The Reach Your Potential Scholarship for Non-Traditional Students:
The Junior League of Kingston is also accepting applications from women 25 years of age or more living in Ulster County or Junior League of Kingston's surrounding service area, who are returning to or beginning college as a full time student. The recipient must be enrolled in  or accepted to an Associates or Bachelor degree program and demonstrate plans and a strong commitment to further her education and develop her potential.
---
Past Recipients of the Florence Cordts Scholarship
2021
Alley Bovee, Kingston High School
Tiana Yu, Rondout Valley High School
2013
Cailin Ryan, Kingston High School
Andrea Guido, Kingston High School
2012
Taylor Unwin, Kingston High School
Kate Shults, Coleman High School  
2011
Patricia Vincent, Kingston High School
Taylor Truncali, Marlboro Central High School
2010
Kathryn Roosa,  Rondout Valley H.S., Habitat on the Hill
Lindsey Albert, John A. Coleman H.S., Cinderella's Closet
2009
Michele Grazier, John A. Coleman H.S., Home Run Derby fundraiser for teen cancer patient
Caroline Weishaupt, Kingston H.S., Sunday Undies and Holy Drawers
2008
Bernadette Gaffney,  Kingston, NY
2007
Elizabeth Loughran,  Kingston H.S., Pillow Fight 4 Cancer
Jacqueline Gurgui, Kingston H.S., Soup Kitchen program (through Key Club)
2006
Katie Stoeckler, Ellenville H.S., $8000 Raised  through cancer walk to purchase  early breast cancer detection equipment  for Benedictine Hospital
2005
Danielle Heidecamp
2004
Jocelyn Siuta, Kingston H.S.
Rachel Wurstef,  John A. Coleman
2003
Wendy Feng, Kingston H.S., Hotline Counselor-Family of Woodstock
2002
Deborah Grunbaum,  Saugerties, NY
2001
Kelly McLean, Kingston NY
2000
Andrea Mileo,  Marlboro H.S.
1999
Keiona Trinae Faulkner,  Kingston, NY
1998
Erin Cragen, West Hurley, NY